Candle Modules

- 400PN-Plastic Box Electronic Modules

Electronic modules, designed to be built in electronic candles.


Plastic Candle modules with super alkaline batteries, are widely used for different dlectronic candles.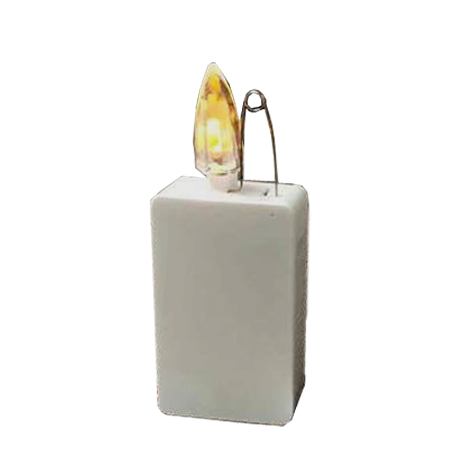 Product Data:
Designed to be built in wax candles.
1. Product size: 31×18×90mm
2. Easy to turn on and off (with plastic straw) .
3. Batteries are built in for one time use.
Packing:
Carton Quantity: 336pcs
Carton size:42×30×25CM
With ZINC CARBON BATTERY GW: 13KG
With ALKALINE BATTERY GW: 17.8KG
Flame Choice:
Red still/blinking/flickering
Yellow still/blinking/flickering